European working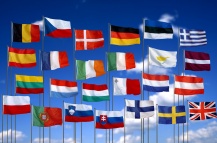 Pol-PRIMETT II is led by the UK's National Crime Agency and includes partners from 8 EU Member States.
Three Expert User Group meetings a year bring together public and private sector representatives from across Europe to improve levels of international liaison, sharing knowledge, skills, intelligence, enforcement and prevention techniques between the public and private sectors.
At the first EUG meeting for Pol-PRIMETT II there were 11 EU Member States represented including:
Austria
Belgium
Bulgaria
France
Germany
Greece
Italy
Poland
Portugal
Spain
UK
Pol-PRIMETT II aims to increase the number of EU Member States represented at the EUG meetings. If you would like to represent your country at these meeting please visit the 'events' section of the website for more details about the upcoming meetings.